Pros of Waterproofing – ACCL Waterproofing
Waterproofing Options –
There are many different waterproofing options that provide advantages to your home compared to ignoring the issue or solving it yourself because it seems cheaper in the beginning. Waterproofing can be install interior or exterior which allows for a great range of availability and affordability for homeowners. There is still the option as stated above to do it yourself but if not properly done could cause further damage to the property and become even more expensive in the long run. Hiring a certified professional is the safest bet as most offer warranty's and continuous support.

Waterproofing Costs –
The biggest con to in-house waterproofing is the cost of labor, materials, and equipment that the hire company will quote on for installation. However, minor interior or exterior repairs do not cost as much as major damage and save the time and hassle for homeowners wanting to do it themselves. Even so promotions and discounts are always offered here at ACCL and we will do our best to accommodate your waterproofing needs with your financial state.

Waterproofing Upkeep –
With ACCL most exterior and interior jobs are offered with a 30-year warranty on all jobs. So, if a leak has reappeared or a new crack formed in the same area where it was waterproofed our professional contractors will do a free site visit to asses the damage and aid the returning customer. If the issue isn't part of the scope of work we initially completed we can still fix and quote the new job with a cheaper discount due to the warranty. What would be seen as a con before can easily be an advantage when hiring a company that offers warranty's and free site visits and check-ins.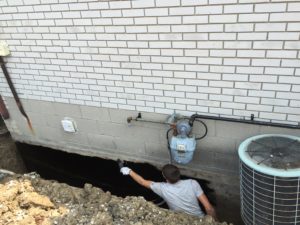 Property Value –
One of the biggest advantages of waterproofing is that it increases the property value of the homeowners residence especially if it has been done both interior and exterior. If a property were to have moisture that allows mold to grow and hasn't been waterproofed it not only can damage the foundation but also the price value. An unhealthy and poorly waterproofed home can damage the resale value and can even be hazardous to the current homeowners. When dealing with your home it is better to hire professional aid who are licensed and hold years of experience rather than trying to solve the issue internally.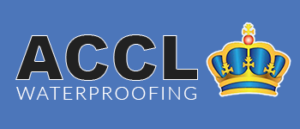 Get the job done RIGHT – Hire a professional Waterproofing company!
Want to know more about our crack injection process? Give us a call at 416-759-2995
Rely On our ACCL Wet Basement Waterproofing Experts
If you've noticed foundation cracks, spots, water, mold, and mildew, don't ignore the signs or it could lead to more damage and possible health effects.
The basement waterproofing specialists at ACCL Waterproofing know how to repair your basement and foundation walls and keep moisture out of your basement. We would be pleased to develop a guaranteed solution to keep your basement dry!
Waterproofing Membranes: ACCL Waterproofing
What are waterproofing membranes? 
A waterproofing membrane is a thin layer of water-tight material that is laid over a surface. This layer is continuous and does not allow water to pass through it. For example, on a flat terrace, a waterproofing membrane could be laid above the structural slab and below the finish tiles. This will ensure that water does not seep into the structural slab. The tiles and membrane must be laid over a filler material that is sloped to ensure that water flows into sumps and drains. Any water that remains as puddles over the tiles is likely to seep into the slab over time, so puddles are to be avoided at all costs.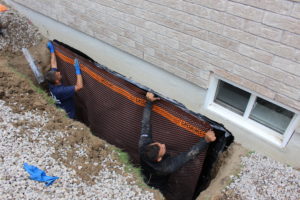 Why is it important?
Many commercial and residential buildings have poor quality waterproofing which can cause reporting annual water damage due to the builders inadequate methods. Water damage is a high number of building defects and needs to be dealt with immediately to save money and sometime even the property.
The benefits of waterproofing includes:
Protection from leakage and damage

Safety

Strengthening the structure of the building

Mold protection

Reducing costs for maintenance and increasing value of the property
Waterproofing membranes are an essential component to protect a home as stated above with the numerous benefits it brings. Regardless of the scale, size, location or type of building, it is a must have repair for the health and safety of the home owners and the structure of the home.
Types of waterproofing membranes:
Foundation waterproofing
The foundation of the home is what keeps the building in place and is IMPORTANT to make sure it is securely waterproofed and secure. If anything impacts the foundation in a hazardous level it becomes unsafe to inhabit the property until the issue is properly solved. Water/moisture leakage and molding is the number one factor of foundation issues that deals with needing membranes. When the foundation begins to leak it wets the soil beneath the home and causes the ground to expand and lose strength, leading to cracks and more damage to the property. Liquid-applied and sheet membranes are the common use to deal with waterproofing the foundation.
Basement waterproofing
Basements tend to allow water to seep right into the foundation causing issues with molding. Exterior waterproofing is recommended for basements, particularly older ones, so the water can be halted at the source. If membrane is not properly installed some back-up methods include sump pumps or installing a dehumidifier. The best result though would be to waterproof using a PVC blend membrane on the external walls of the property.

Keep your home waterproofed:
Waterproofing is designed to prevent water damage and structural damage to a building or feature. Although many people tend to overlook the importance of waterproofing and assume it to be a costly affair when it comes to their homes, the prevention of water-based damage will reduce the need for future maintenance and keep the property safe from leakages and cracked foundations.
Get the job done RIGHT – Hire a professional Waterproofing company!
Want to know more about our crack injection process? Give us a call at 416-759-2995
Rely On our ACCL Wet Basement Waterproofing Experts
If you've noticed foundation cracks, spots, water, mold, and mildew, don't ignore the signs or it could lead to more damage and possible health effects.
The basement waterproofing specialists at ACCL Waterproofing know how to repair your basement and foundation walls and keep moisture out of your basement. We would be pleased to develop a guaranteed solution to keep your basement dry!
Weeping Tiles
What are Weeping Tiles?
Weeping tiles are 4-inch pipes used to discharge water from underground and redirect water away from the client's home.
How do they work?
How weeping tiles work is that the pipes are placed with holes side up into a trench around the exterior perimeter of the home or in the interior under the basement floor. As water begins to rise it will insert itself within the holes and flow out of the pipes away from the client's home. This can either be through a sump pump or to a drainage system away from the residence.
What type of weeping tiles are there?
There are two categories of weeping tiles: Exterior and Interior tiles. Exterior weeping tiles manage water at ground level before it can seep into the basement. It consists of a dug out trench, gravel, and a pipe. Water than soaks into the ground, through the gravel, and through the holes in the pipe to be swept away from the home. Interior weeping tiles is usually solely used when the exterior method has proven non-successful. This system is installed in the basement where water is directed to a sump pump. A deep trench is cut around the perimeter of the basement where a pipe is filled inside, filled with gravel, and covered with concrete to seal.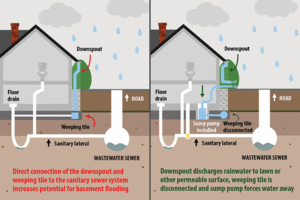 How do you tell if your weeping tile is clogged?
Weeping tiles can become clogged by roots or soil causing the water not being able to drain away and begins to press against the house's foundation. This added pressure is the cause of various cracks and leaks within the foundation of the home.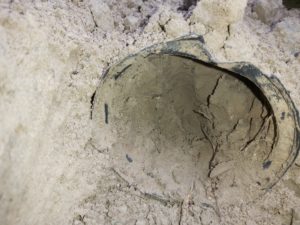 How do you unclog a weeping tile?
The most simple way to unclog a weeping tile is merely getting it replaced. Trying to physically unclog it yourself will result in more damage to the drain and could take a serious amount of time. It is also usually cheaper to simply replace the tile, especially if you're under warranty by a waterproofing professional. All exterior waterproofing work is quoted under a 30 year warranty through ACCL, so a clogged weeping tile can be easily managed by professional help.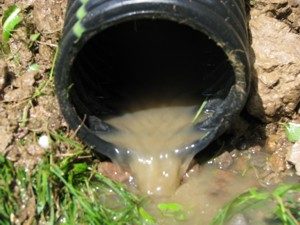 Sump Pumps
What is a Sump Pump?
A sump pump is a method that reduces the risk of water damage in your home. It halts leakage in the underground part as it is installed in most cases the basement of the home. Sump Pump are usually 2 feet deep and 18 in diameter. When water reaches a certain level the switch within in the pump activates, preventing expelled water from flowing into the pit.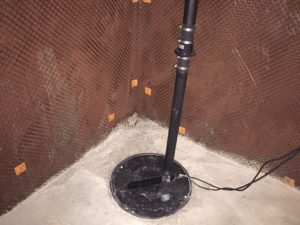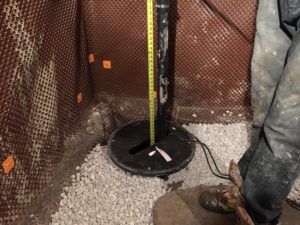 Types of Sump Pumps
Sump Pumps are either a primary method or a backup and most homes should have one of each. Primary sump pumps do most of the work while the backup is only there incase of a failure or if it cannot keep up to the water flow. There are two main sump pumps: submersible and pedestal. Either type can be the primary or backup. Submersible pumps are bulkier and sit right into the sump pump, functioning under water. Since being inside of the pit they are quieter than pedestal pumps but are more expensive. Also, they are harder to reach for maintenance.
Pedestal pumps are long and sit upright with the motor on top causing them to be nosier than the previous pump. They're less expensive and easier to access for repairs, however, some experts consider them less reliable compared to submersible pumps.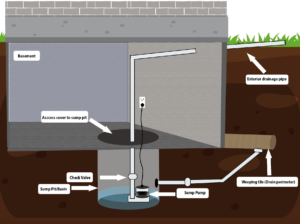 Types of backup Sump Pumps
A common type of backup pump is a battery operated backup which does not replace the primary sump pump. Instead, they only begin working if the primary halts due to a power outage or any other reason. They're usually connected to a large battery, such as a car or marine battery.
Water powered backups aren't connected to an electrical current as they're powered by water pressure. They have unlimited runtime but they need a strong flow of water like the high-pressure flow of a city's water system. Also, they're more difficult to install compared to their counterpart.
Finally, the duration of most sump pumps last for approximately 10 years, however, it's all due to the upkeep and cleanliness of the pump which relates to it's life expectancy.
Different types of waterproofing
What is waterproofing?
Waterproofing is treating a surface to protect it from the damages water could bring, be it a leak or cracks in the foundation. The process helps make sure certain objects are protected against flooding and become water-resistant to leaks.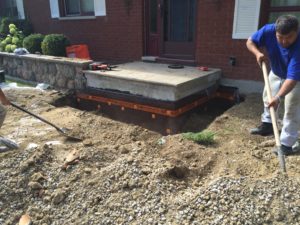 What are the different types of waterproofing?
Cementitious Waterproofing
The easiest method of waterproofing as the materials are not difficult to locate. they are also easy to mix and apply making this type of waterproofing popular for interior sections that are used to being touched with water. Bathrooms and kitchens are the main source of this easier method.
Liquid Waterproofing Membrane
Liquid Membrane involves applying a thin coat of primer and a top coat above. This can be accomplished with a roller, spray, or a trowel. This method offers also more flexibility compared to the above more rigid method.
Bituminous Coating Waterproofing
Also known as asphalt coating, the bituminous coating method is ideal for concrete foundations as it is an excellent waterproofing and protective coating agent.
Extensive exposure to sunlight makes it brittle if it is not treated with flexible materials such as polyurethane.
Bituminous Membrane Waterproofing
This method is popularly used for low-sloped roofs because of its tried-and-tested track record. There are two types of this particular method: the torch-on-membrane and the self-adhesive-membrane.
These membranes have a thickness of 2mm to 4mm of waterproof materials and have an elongation of 150% to seal any and all cracks.
Polyurethane Liquid Membrane Waterproofing
This is the most expensive option. This type of waterproofing is used for decks of roofs that are left exposed to the seasons. Because of this exposure, this material is a higher quality membrane.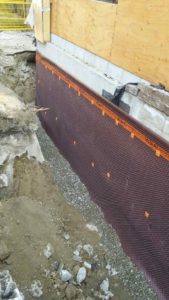 Whatever the waterproofing method you choose, you will not regret making the decision to protect your investment from the damages that water and moisture can bring.
DEALING WITH A WET BASEMENT
In order to fix the problem of a wet basement, a homeowner will have to take several steps to avoid further problems. The first step is to find the source of the water. A person can get water in their basement from many different sources.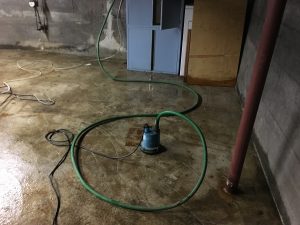 It could be a leaky pipe. The homeowner should check any of the water lines in the basement and see if they can spot any leaks.
If the water is coming from the pipes that are behind the walls this will require the help of a professional to determine the cause and to find a way to fix it. It is also possible that the water is coming into the home from the outside. If the home is not placed on the property so that the water drains away from the home, it can be a serious issue. Most home foundations are made with concrete. Concrete is a porous material. If the water from the outside drains towards the home, it will end up with a homeowner having a wet basement.
If the water is coming through the foundation from the outside, a company that specializes in waterproofing a home will need to be called in. They can seal up the concrete and make sure the water drains away from the home to make sure the water does not get into the basement.
Once a person has found a solution to the wet basement problem, they will need to re-mediate any damage that has occurred. The water in the basement needs to be dried up or a person could end up dealing with a problem with mold. Water can also cause structural damage to a home. Any material that has been damaged by water will have to be either replaced or cleaned in a way to retard mold growth.