There are eight reasons why sump pumps fail – ACCL Waterproofing
Sump Pump Failures
A sump pump, like a first aid box, a fire extinguisher, or your home's security system, is rarely used, but it can be an invaluable tool in an emergency. Sump pumps aid in the mitigation and prevention of such disasters by immediately emptying flood water from a home's basement through an external output pipe. And, like most emergency equipment, it's critical to keep your sump pump in good working order and free of mechanical issues. If you don't, you could end up with a flooded basement and thousands of dollars in damage. We hope that by identifying the eight causes of sump pump failure when it is most required, you will be able to avoid these possible issues.
Power Outage:
Storms and power outages frequently coincide to create a lethal combination that results in flooded basements around the country. This is owing to the fact that big rainstorms result in excess water, and a power outage renders your sump pump incapable of draining water. Fortunately, you may avoid this problem by purchasing and installing a backup generator for your sump pump. If you lose power during a storm, you can manually turn on this generator to prevent flooding in your basement.
Faulty Switches:
A jammed switch is the most typical mechanical issue that leads to sump pump failure. The float that activates the switch becomes ineffective when the pump shifts inside the basin, forcing it to lodge against the side of the pump, rendering it ineffective. It's also possible that debris will clog the float, rendering it ineffective. Both of these issues may usually be resolved with some cleaning and repositioning of your sump pump within the basin.
Pump is Overworked:
If your sump pump isn't the proper size or can't handle the appropriate horsepower, it can easily be overwhelmed by a flow of water. A sump pump that is too large will overwork and have a shorter lifespan, whereas a sump pump that is too small will underwork and have a shorter lifespan. You can also solve the issue of size by determining how much horsepower your sump pump requires. To appropriately deal with potential floods, you'll need a 1/3 horsepower sump pump capable of pumping 35 gallons of water per minute. If your home is on a high water table, a 1/2 horsepower sump pump capable of pumping 60 gallons of water per minute is recommended.
Discharge Pipe Frozen or Clogged:
Flood water will pour back down the discharge pipe and all over your basement if your sump pump's discharge pipe is frozen or clogged with debris. While it is impossible to prevent your discharge pipe from freezing, you can build a special discharge line that permits water to depart your basement even if your main discharge pipe is frozen solid. Make sure your discharge pipe's opening is shielded with a grate to keep it from clogging. A protective cover will keep dirt and small animals out of your discharge pipe, preventing it from clogging.
Maintenance Defects:
Your sump pump may only require a good cleaning and some quarterly maintenance. Running a vinegar solution through your sump pump, ensuring sure your float is unrestricted, and cleaning all the vents on your sump pump and the air holes on your discharge line can all be done in a matter of minutes.
Getting Older:
Years of wear and tear finally cause your sump pump to fail after 7 to 10 years of service. Although some sump pumps can last much longer than this, it is suggested that you replace your sump pump after ten years to guarantee optimal safety and efficiency.
Installation Error:
While the two remaining probable failures are uncommon, you may want to look into them if none of the other options help you solve the problems your sump pump is having. It's likely that your sump pump was placed wrongly at first, resulting in its current ineffectual status. Several things could have gone wrong during the original installation of your sump pump:
On the discharge line, there was no check valve installed.
In the discharge line, there is no air relief hole.
Using Gravel or Dirt to Set Up Your Sump Pump
Defective Product:
It's possible that your sump pump is malfunctioning, however it's doubtful. It's critical to test your sump pump as soon as possible after installation to ensure it's in good working order.
We hope that by determining the causes of sump pump failure, you will be able to keep your basement dry and have some extra cash in your pocket.
Take advantage of the warmer summer months to have us look at your basement and help you determine how best to address your basement leakage problems.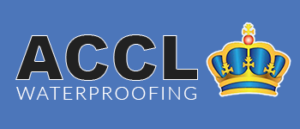 Get the job done RIGHT – Hire a professional Waterproofing company!
Want to know more about our waterproofing process? Give us a call at 416-759-2995
Rely On our ACCL Wet Basement Waterproofing Experts
Don't Drown in a wet basement!
Rely On Wet Basement Waterproofing Experts in Toronto
If you've noticed foundation cracks, spots, water, mold, and mildew, don't ignore the signs or it could lead to more damage and possible health effects.
The basement waterproofing specialists at ACCL Waterproofing know how to repair your basement and foundation walls and keep moisture out of your basement. We would be pleased to develop a guaranteed solution to keep your basement dry!
OUR SERVICE AREAS INCLUDE:
Ajax
Ashburn
Bethany
Blackstock
Bowmanville
Oakwood
Orono
Courtice
East York
Goodwood
Gormley
Greenbank
Greenwood
Hampton
Markham
Millbrook
Nestleton Station
Newcastle
Newtonville
North York
Pickering
Port Hope
Port Perry
Prince Albert
Richmond Hill
Sandford
Scarborough
Seagrave
Stouffville
Toronto
Sunderland
Udora
Unionville
Uxbridge
Whitby
Guelph
Georgina