Crawl Space Waterproofing – ACCL Waterproofing
Crawl Space Waterproofing – ACCL Waterproofing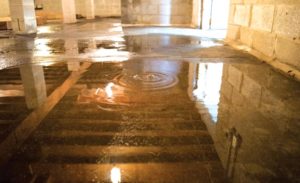 You may not give your crawl space much thought, but it is a vital structural element that lifts your house off the ground to help prevent flooding and pest infestations. Crawl spaces, unlike slab foundations, allow for the installation of wiring, plumbing, and ducting for simple access at a fraction of the expense of a basement. You can also use the crawl space to store objects that aren't used often.
There is one drawback to crawl spaces: they, like basements, are prone to moisture problems. Because the crawl room is below the main living area, you may believe that water incursion is unimportant. This, however, is incorrect. Learn why you need to waterproof your crawl space and what options you have for keeping moisture out.
WATERPROOFING OF CRAWL SPACE BENEFITS
For a variety of reasons, homeowners are urged to waterproof their crawl spaces.
TEMPERATURE MANAGEMENT
The temperature in the rest of your house is affected by high humidity in the crawl area, making it feel colder or hotter than it should be. To keep comfortable, you may have to turn on the heater or air conditioner more frequently.
Because a waterproofed crawl space is cold and dry, it has less of an impact on home comfort. As a result, you save money on energy by lowering the length of time your HVAC system is running.
IMPROVING THE QUALITY OF INDOOR AIR
Up to 50% of the air in a crawl space can escape and enter the dwelling room. If the air is wet, moldy, and fumy, it will certainly affect the quality of your indoor air. As a result of overexposure to moldy air, sensitive people may experience headaches, respiratory distress, and allergy symptoms.
Mold growth is slowed when your crawl space is clean and dry. This keeps hazardous spores out of your family's lungs, making breathing simpler for everyone.
PROTECT THE STRUCTURAL INTEGRITY OF YOUR HOME
Excess moisture can cause wood to decay, metal to rust, and drywall to be damaged. Mold and termites thrive in this type of climate, which can eat away at your home's structure. Your floor joists may decay to dangerous levels if left unattended, resulting in exorbitant repair costs.
The addition of a vapour barrier to the crawl space keeps moisture out. This provides you with the assurance that your home is safe from the ravages of wood rot, mold, and termite infestation.
ELECTRICAL HAZARDS MUST BE REDUCED
Moisture and electricity are incompatible. Water problems could result in electrical shorts, rusty wires, or even a house fire if you have wiring running through your crawl space.
Maintaining the safety of your family requires ensuring that your electrical system is clear of dampness. Consider waterproofing the crawl space if you find difficulties with your wiring. This will reduce the chance of electrocution and fire.
PLUMBING AND DUCTWORK SHOULD BE PRESERVED
Water pipes, sewer lines, and air ducts are almost certainly running through your crawl area. This location makes them simple to maintain and repair, although rust can develop if the humidity is too high. Corrosion can cause pipes to break or ducting to deteriorate over time.
With crawl space waterproofing, you can extend the life of your plumbing and air duct systems.
MAINTAIN THE VALUE AND INSURABILITY OF YOUR HOME
Mold growth, structural damage, poor air quality, and comfort difficulties are all problems linked with excess moisture in the crawl space that might hinder your ability to sell your home in the future. Even if you don't plan to move, having a damp crawl area can make homeowners insurance more difficult to obtain.
A vapour barrier in the crawl space may not raise property value immediately, but it may prevent problems from arising that could be detrimental. In this sense, crawl space waterproofing is an excellent investment that pays off handsomely.
SIGNIFICANCE OF WATERPROOFING FOR CRAWL SPACE
Early detection of moisture problems offers you the opportunity to address the problem before irreversible harm occurs. Unfortunately, because the crawl space is one of the least visited regions in your home, the vast majority of water leaks go unreported for a long time.
Plan to inspect your crawl space twice a year, once in the spring and once in the fall, to ensure you identify leaks early. When you do, keep an eye out for the following symptoms that your crawl space needs waterproofing:
Water that isn't moving
a musty smell
Mold and mildew development
An infestation of insects or rodents
Pipes or ductwork that are rusted
Wood that has rotted
The walls of the crawl space have white deposits on them.
Your home's exterior paint is peeling.
Throughout the house, there are issues with air quality.
WATERPROOFING METHODS FOR CRAWL SPACE
The type of foundation you have, where the water is coming from, if you have a storm drain near your property, and the grade of the soil around the foundation all influence the strategies utilised to waterproof a crawl space.
The key to waterproofing your crawl area is to use a vapour barrier that is both waterproof and condensation-proof. This keeps moisture from evaporating and entering the crawl space in the soil beneath and around your home's foundation. A vapour barrier is a heavy-duty polyethylene sheet that has been particularly constructed to deflect water rather than absorb it.
Waterproofing techniques can be used on the outside of your house or inside the crawl area.
WATERPROOFING ON THE OUTSIDE
Because excavation is required to waterproof a crawl space from the outside, this method is seen as time-consuming. Exterior waterproofing is best done at the initial construction phase or in conjunction with another renovation, repair, or landscaping job.
To keep water out, exterior waterproofing entails putting a moisture barrier around the foundation walls. A drainage system is frequently constructed to help alleviate hydrostatic pressure on the walls, which can lead to the formation of fractures over time.
WATERPROOFING IN THE INTERIOR
Interior waterproofing is typically just as effective as external waterproofing and requires less disruption. Installing a vapour barrier on the dirt floor, partway or all the way up the walls, and occasionally even the ceiling is the first step. Crawl space encapsulation is a method of keeping all outside moisture out of the crawl area.
After that, further methods such as a sump pump, dehumidifier, ventilator, or gravity discharge system may be utilized to drain water and dry off any remaining moisture in the crawl space. Combining internal waterproofing systems may be the most effective method.
Take advantage of the winter months to have us look at your basement and help you determine how best to address your basement leakage problems.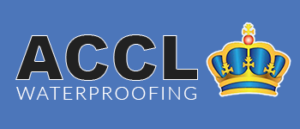 Get the job done RIGHT – Hire a professional Waterproofing company!
Want to know more about our waterproofing process? Give us a call at 416-759-2995
Rely On our ACCL Wet Basement Waterproofing Experts
Don't Drown in a wet basement!
Rely On Wet Basement Waterproofing Experts 
If you've noticed foundation cracks, spots, water, mold, and mildew, don't ignore the signs or it could lead to more damage and possible health effects.
The basement waterproofing specialists at ACCL Waterproofing know how to repair your basement and foundation walls and keep moisture out of your basement. We would be pleased to develop a guaranteed solution to keep your basement dry!
OUR SERVICE AREAS INCLUDE:
Ajax
Ashburn
Bethany
Blackstock
Bowmanville
Oakwood
Orono
Courtice
East York
Goodwood
Gormley
Greenbank
Greenwood
Hampton
Markham
Millbrook
Nestleton Station
Newcastle
Newtonville
North York
Pickering
Port Hope
Port Perry
Prince Albert
Richmond Hill
Sandford
Scarborough
Seagrave
Stouffville
Toronto
Sunderland
Udora
Unionville
Uxbridge
Whitby
Guelph
Georgina