What to Do If Your Window Well Is Filling Up With Water: ACCL Waterproofing
What to Do If Your Window Well Is Filling Up With Water
It's wonderful to have windows in the basement. They let in natural light, can be opened to let in some much-needed fresh air, and can be used as an emergency exit when correctly configured. Of course, unless the homeowner prefers a close-up view of dirt, there must be window wells outside when there are windows in the basement. A window well allows for plenty of light and air while also acting as a stiff barrier to keep soil out.
A basement window, on the other hand, creates another gap in a foundation wall through which water can enter the basement. A well installed and maintained window will keep minor seepage out of the basement and is an important aspect of keeping it dry.
A considerable impact is also played by the window well. A window well, for all its charms, is nothing more than a large aperture in the ground adjacent to a foundation that, like any other large opening in the ground, has the potential to fill with water after a strong or prolonged rain or snow melt.
When a window well fills with water, it puts the basement window to the test by putting pressure on it and retaining water that seeks out any small opening to relieve the pressure by entering the basement space.
So, what's the best technique to repair a water-filled window well?
How to Repair a Water-Filling Window Well
The drain and the lid are the two components of the window well system that must be repaired (or prevented) if the window well fills with water.
Window Well Drain
Every window well should have a drain to allow water to depart the well and not build up to the point where it causes a seepage problem in the basement. Drains can be connected to drain tile on the inside or outside, or they can be run to daylight if there is an appropriate slope.
A window well should never fill with water if the drain is properly installed and maintained. Of course, some home builders will skip the drains and install window wells without them. However, more often than not, the drains are present but clogged due to a lack of maintenance.
Finding and unclogging the drain is one approach to fix a window well that is filling with water. Cleaning material from the drain's opening is normally simple, but unclogging a drain that has grown clogged below the surface can be tough. Of course, the ideal approach to deal with a clogged window well drain is to avoid it in the first place by installing a good window well cover.
Window Well Covers
The most significant function of a window well cover is to keep out the debris that can block the drain, such as leaves, grass clippings, and trash. Many people make the understandable error of thinking that fragile plastic "bubble" coverings from the hardware store will keep water out.
A steel grid cover is better, but it still allows a lot of debris to pass through.
The ideal window well cover will be made of reinforced polycarbonate and custom-fitted to the window well so that it completely covers it. While this style of cover will prevent most water from entering, it will also keep out debris (and small animals) and keep the window well drain open and operational.
These window well covers, of course, aren't available at your local big box shop; instead, the homeowner will require the help of a basement waterproofing expert who has experience fabricating and installing polycarbonate coverings.
Take advantage of the warmer summer months to have us look at your basement and help you determine how best to address your basement leakage problems.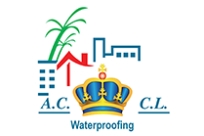 Get the job done RIGHT – Hire a professional Waterproofing company!
Want to know more about our waterproofing process? Give us a call at 416-759-2995
Rely On our ACCL Wet Basement Waterproofing Experts
Don't Drown in a wet basement!
Rely On Wet Basement Waterproofing Experts 
If you've noticed foundation cracks, spots, water, mold, and mildew, don't ignore the signs or it could lead to more damage and possible health effects.
The basement waterproofing specialists at ACCL Waterproofing know how to repair your basement and foundation walls and keep moisture out of your basement. We would be pleased to develop a guaranteed solution to keep your basement dry!
OUR SERVICE AREAS INCLUDE:
Ajax
Ashburn
Bethany
Blackstock
Bowmanville
Oakwood
Orono
Courtice
East York
Goodwood
Gormley
Greenbank
Greenwood
Hampton
Markham
Millbrook
Nestleton Station
Newcastle
Newtonville
North York
Pickering
Port Hope
Port Perry
Prince Albert
Richmond Hill
Sandford
Scarborough
Seagrave
Stouffville
Toronto
Sunderland
Udora
Unionville
Uxbridge
Whitby
Guelph
Georgina