Rod Leaks: ACCL Waterproofing
Rod Leaks: ACCL Waterproofing
If water gets into your basement, it can cause irreversible damage and render the space useless. Tie rod leaks, which are small holes in your foundations that can let water in, are one of the easiest problems to repair but also a very common port of entry for leaky basements.
With our entire selection of professional solutions, Direct Waterproofing can help you cure any and all basement and foundation damp problems.
Tie rods are short steel rods used to hold forms together during the construction of your home so that concrete can be poured. When the concrete is poured, the rods are removed, leaving weak points of entry where water can eventually make its way into your home.
What Should You Be Aware Of?
Most homes are built with tie rods, however some more modern homes employ snap ties, which do not have the same issue. If your home's foundations have holes caused by tie rods, it's usually a good idea to get them repaired, especially if water damage begins to appear.
If your tie rod holes are leaking, you may notice a little stain on the inside of your basement walls the size of a dime, or a water line that runs all the way down to the floor. Water can pool or flood your basement if the leak is significant. A wall normally has between 5 and 8 tie rods, and it will be the external walls that you are concerned with. As a result, water damage may emerge in orderly lines where the tie rods used to be.
What Causes This to Happen?
Small metal rods called tie rods are put into the concrete form during the initial building of many homes to hold the inner and outer forms together and give the structure with which the concrete can be poured. They are spaced around 18 inches apart, occasionally in two rows.
They are normally removed fully after construction, leaving a hole. The builders may attempt to hide the tie rod holes with hydraulic cement and a coating, at least visually, but this might wear off over time, revealing a particularly vulnerable spot for water to enter. Given that the tie rod holes are essentially hollow all the way through, water will always seek the path of least resistance and flow through them if possible. This is why the issue is so widespread. If water gets through, it will inevitably end up in your basement!
What Options Do You Have?
In the event of tie rod hole leaks, Direct Waterproofing has a variety of options available, and we can handle a single leaking tie hole or a whole wall of them. The job is usually simple and inexpensive, and it entails the careful administration of a high-grade sealant injection, also known as a swell plug, to fill and cement the hole.
If there are more serious problems, we can look into providing permanent interior or exterior waterproofing solutions to ensure that water never gets into your basement again.
What are Tie Rod Holes, and what do they do?
Tie rod holes are typically drilled into a foundation wall. The concrete foundation is reinforced with smooth steel rods. The rods keep the concrete forms from bulging under the weight of wet concrete. The tie rods are inserted between the concrete forms. Even under the great pressure of the wet concrete filling the forms to produce foundation walls, the concrete forms do not expand outward with the rods in place. The wet concrete pours over and around the tie rods as it is poured. The builders remove the tie rods once the concrete cures, leaving tiny holes known as tie rod holes.
Contractors usually fill the tie rod holes with hydraulic cement or another suitable material after removing the tie rods. Freeze-thaw cycles and ground movement, on the other hand, may cause the patching work to wear out over time. When groundwater seeps into the basement through the gaps in the foundation walls, this could cause problems. The tie rod holes have no bearing on your building's overall strength and stability. They may, however, result in leaks in the basement and foundations.
Tie rod openings are very common in older homes. If you discover water stains or tiny holes where water is pouring or seeping through, you should act quickly. A leaking water line to the floor is another common sign. Water may pool in the basement or even create floods in extreme circumstances. Professional tie rod hole repair is recommended. To avoid the problem reoccurring, get the holes repaired by a skilled and reliable waterproofing contractor.
Take advantage of the warmer summer months to have us look at your basement and help you determine how best to address your basement leakage problems.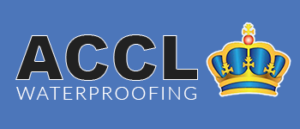 Get the job done RIGHT – Hire a professional Waterproofing company!
Want to know more about our waterproofing process? Give us a call at 416-759-2995
Rely On our ACCL Wet Basement Waterproofing Experts
Don't Drown in a wet basement!
Rely On Wet Basement Waterproofing Experts
If you've noticed foundation cracks, spots, water, mold, and mildew, don't ignore the signs or it could lead to more damage and possible health effects.
The basement waterproofing specialists at ACCL Waterproofing know how to repair your basement and foundation walls and keep moisture out of your basement. We would be pleased to develop a guaranteed solution to keep your basement dry!
OUR SERVICE AREAS INCLUDE:
Ajax
Ashburn
Bethany
Blackstock
Bowmanville
Oakwood
Orono
Courtice
East York
Goodwood
Gormley
Greenbank
Greenwood
Hampton
Markham
Millbrook
Nestleton Station
Newcastle
Newtonville
North York
Pickering
Port Hope
Port Perry
Prince Albert
Richmond Hill
Sandford
Scarborough
Seagrave
Stouffville
Toronto
Sunderland
Udora
Unionville
Uxbridge
Whitby
Guelph
Georgina