Dry Basement: ACCL Waterproofing
WHY IS IT SO IMPORTANT TO KEEP YOUR BASEMENT DRY THIS WINTER?
Winterizing our homes, from storm windows to roof repair, takes a lot of time. What about the basement, though? Our basements, as well as the foundations of our houses, require attention.
When it comes to wreaking havoc on our homes, winter is the worst. That alone is reason enough to ensure that your home is well-protected during the winter months.
WHY IS IT SO IMPORTANT TO KEEP YOUR BASEMENT DRY DURING THE WINTER?
During the winter months, there is greater indoor activity, even in our basements. It's crucial to keep it dry whether it's totally finished or being used for storage.
MOLD AND MILDEW
Mold and mildew can grow quickly in the absence of sunlight and heat. They can grow to be quite large before you even realize it. It can begin to emit a foul stench and penetrate objects such as carpets, clothing, and furniture.
The odour and mold can be deadly, and it's nearly impossible to get rid of them. Mold will be kept at bay in your basement if you keep it warm and dry. It can ruin your furniture and clothing to the point that you'll have to toss them away.
LEAKS
Leaks may be discovered in many areas of your basement. Groundwater, melted snow, rainfall from the eaves, or even a busted pipe can wreak havoc on a foundation with weak places.
During the colder months, the temperature can swing dramatically, causing large amounts of water to flow and subsequently freeze. The sun's heat can melt ice or snow, causing it to run into the basement, even on a cold day.
If the leaks get severe enough, they can cause damage to flooring, carpets, and the electrical system, resulting in electric shock, power outages, and appliance damage.
CRACKS
Your foundation will always have minor flaws in it. They can be found on the walls, ceilings, doors and windows, and stairwells. Small cracks that are left to their own devices aren't a big deal.
In the winter, however, due to the changing temperature, water might accumulate in the cracks, thaw, freeze, and then melt again. Because ice takes up more area than water, it will require additional space to expand. These ice fissures can lead to much more serious issues.
THE FOUNDATION IS WEAKENED
When water or moisture seeps into the concrete's cracks, gaps, and pockets, it can lead to worse difficulties and holes. There can be a lot of damage caused by water freezing and melting, as well as water flowing around in cracks and around the foundation's base.
It's possible that shifting will occur if the foundation is destroyed. Damaged or broken door and window frames, slanted floors, and even a wall breaking or collapsing are all possibilities.
THINKING ABOUT WATERPROOFING YOUR BASEMENT?
A few leaks or cracks might quickly add up. If you have dampness or water damage, get it cleaned as soon as possible. The best approach to keep your basement dry is to have it waterproofed by a professional.
Take advantage of the winter months to have us look at your basement and help you determine how best to address your basement leakage problems.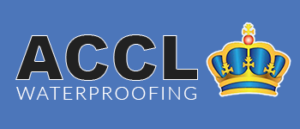 Get the job done RIGHT – Hire a professional Waterproofing company!
Want to know more about our waterproofing process? Give us a call at 416-759-2995
Rely On our ACCL Wet Basement Waterproofing Experts
Don't Drown in a wet basement!
Rely On Wet Basement Waterproofing Experts 
If you've noticed foundation cracks, spots, water, mold, and mildew, don't ignore the signs or it could lead to more damage and possible health effects.
The basement waterproofing specialists at ACCL Waterproofing know how to repair your basement and foundation walls and keep moisture out of your basement. We would be pleased to develop a guaranteed solution to keep your basement dry!
OUR SERVICE AREAS INCLUDE:
Ajax
Ashburn
Bethany
Blackstock
Bowmanville
Oakwood
Orono
Courtice
East York
Goodwood
Gormley
Greenbank
Greenwood
Hampton
Markham
Millbrook
Nestleton Station
Newcastle
Newtonville
North York
Pickering
Port Hope
Port Perry
Prince Albert
Richmond Hill
Sandford
Scarborough
Seagrave
Stouffville
Toronto
Sunderland
Udora
Unionville
Uxbridge
Whitby
Guelph
Georgina