Window Wells
What is a window well?
A window well is a U-shaped , ribbed metal or plastic product available in hardware stores which is designed to fit around basement windows. Window wells can be any depth, depending on the basement's window, and they can also come in a more circular or rectangular shape depending on the sizing.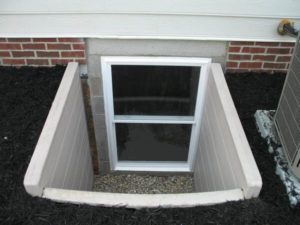 Why homeowners need window wells?
If your home has a basement adding a window well is a solution to install a window that would otherwise be beneath the surface. They also allow natural sunlight into a basement, making it a pleasant space and is usually a legal requirement due to safety concerns.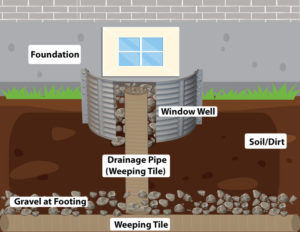 It is necessary for an underground room to have an escape route in hazardous situations and a window with a window well is an emergency exit for those circumstances.
It's less cost and more efficient to employee a certified and insured technician to install all of your window well needs, including covers, rather than making it a legality issue.
Advantages vs Disadvantages of Window Wells
Advantage-
It is the law
Safety
Natural Light
Structural Security
Ventilation
Disadvantages-
Hard to clean
Poor installation which can cause flooding.
Installing window wells in your basement is more beneficial than not especially when hiring a professional to aid in the process. ACCL Waterproofing delivers free estimates and quotes for all waterproofing work including the installation of window wells. Hire a professional to prevent any hazardous mishaps or possible flooding's in your future.
OUR SERVICE AREAS INCLUDE:
Ajax
Ashburn
Bethany
Blackstock
Bowmanville
Oakwood
Orono
Courtice
East York
Goodwood
Gormley
Greenbank
Greenwood
Hampton
Markham
Millbrook
Nestleton Station
Newcastle
Newtonville
North York
Pickering
Port Hope
Port Perry
Prince Albert
Richmond Hill
Sandford
Scarborough
Seagrave
Stouffville
Toronto
Sunderland
Udora
Unionville
Uxbridge
Whitby
Guelph
Georgina