Why Summer is the Best Time to Waterproof: ACCL Waterproofing
ACCL WATERPROOFING: SUMMER TIME
The warmer weather in the summer is the most ideal time for homeowners to waterproof due to a number of reasons. Just because the weather is nice and the sun is out doesn't mean it is safe from heavy rainfall, which are common during warmer temperatures, and could cause foundations to develop cracks. The more the rain continues the larger those cracks become as water erodes around the foundation. This would than cause water to be able to leak inside of the basement which is every homeowner's nightmare.
Summer is better for waterproofing because the temperature and ground aren't below freezing temperatures causing it to freeze and become difficult to excavate down to the footing. If the ground is hardened by the cold digging could sometimes not be able to be done properly making it more difficult to waterproof the property. With summer all that could happen is possible rainfall while working, which is perfectly manageable.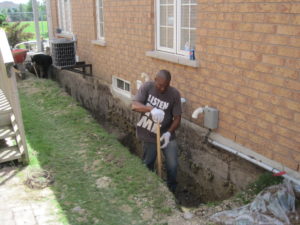 With hotter seasons it will allow for the waterproofing to dry and cure faster compared to colder ones, making the work more efficient and not as time-consuming. If there is any indication of leakage or cracks within the foundation it is recommended to get it done as soon as possible, especially during the summer.
LICENSED AND INSURED WATERPROOFING PROFESSIONALS
ACCL Waterproofing is a leader in basement waterproofing. We are experts in the waterproofing field and have been in business for over thirty years. We deal with everything related to waterproofing and offer warranties on each individual job.
WHAT WE OFFER –
Here are some of the features of our work that provide a strong case for waterproofing your basement during the summer months:
We offer competitive rates and deal with cracked foundations, crack injections, concrete work, sump-pumps, weeping tiles, and more. Our process is backed by our company's high ratings and offered warranties no matter the scope of work.

In addition to waterproofing, we also offer underpinning.

Our repairs can be made to cracks found in both the interior and exterior sides of your basement walls.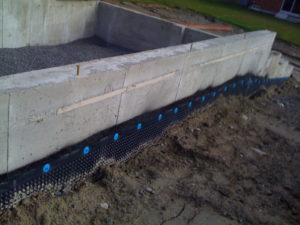 Take advantage of the warmer summer months to have us look at your basement and help you determine how best to address your basement leakage problems.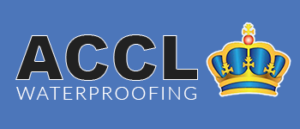 Get the job done RIGHT – Hire a professional Waterproofing company!
Want to know more about our waterproofing process? Give us a call at 416-759-2995
Rely On our ACCL Wet Basement Waterproofing Experts
Don't Drown in a wet basement!
Rely On Wet Basement Waterproofing Experts
If you've noticed foundation cracks, spots, water, mold, and mildew, don't ignore the signs or it could lead to more damage and possible health effects.
The basement waterproofing specialists at ACCL Waterproofing know how to repair your basement and foundation walls and keep moisture out of your basement. We would be pleased to develop a guaranteed solution to keep your basement dry!
OUR SERVICE AREAS INCLUDE:
Ajax
Ashburn
Bethany
Blackstock
Bowmanville
Oakwood
Orono
Courtice
East York
Goodwood
Gormley
Greenbank
Greenwood
Hampton
Markham
Millbrook
Nestleton Station
Newcastle
Newtonville
North York
Pickering
Port Hope
Port Perry
Prince Albert
Richmond Hill
Sandford
Scarborough
Seagrave
Stouffville
Toronto
Sunderland
Udora
Unionville
Uxbridge
Whitby
Guelph
Georgina