What is Basement Parging, and how does it work? – ACCL Waterproofing
What is Basement Parging, and how does it work?
Basement parging is frequently thought of as an afterthought that completes the appearance of a home's façade. While decorative parging can improve the appearance of any drab-looking home, old or new, it also adds an extra layer of foundation protection. However, many homeowners are unaware of what parging is and why it is so vital for keeping your home dry.
Basement Parging Isn't Just A Strange Word
Parging is a strange-sounding word, and many homeowners don't know what it means, thinking it's just another aspect of the structure. Parging is a mortar that is placed to both the inside and outside of the foundation to protect the brickwork from the elements.
Because it looks so much nicer than the materials used to construct the foundation, you'll see it at the foundation level more commonly than bare concrete. As a result, parging is frequently dismissed as just cosmetic, serving to conceal flaws and unsightly aspects of brickwork.
This isn't always the case, though! While parging is not waterproofing and should not be considered a sufficient barrier in and of itself, it can play a significant role in the waterproofing of your property. When correctly sprayed, parge coatings can protect the foundation walls that rise above the earth from rain and snow.
Basement Parging and a Proper Foundation
If a parge coat is to function well as a barrier, it must be applied correctly. The foundation surface and the material must be prepared before parging:
The surface must be damp and stain-free.
The surface must be smooth and free of brittle or cracking areas.
The parging must be prepared according to the manufacturer's specifications, using the correct application and curing temperatures.
While the substance cures, it must be moisturized.
Any cracks or damage should be fixed as soon as possible to prevent moisture ingress.
If the parging has been severely damaged, the previous coat should be scraped and a new coat applied.
Spray the parging with a little water over the next day or two to slow the drying process and prevent it from cracking or peeling. To add more colour to your home's exterior, paint the foundation parging once it has dried: clean the surface, apply the appropriate primer for the paint, and then roll on two or three coats. If there is no parging on the foundation, don't paint it since moisture can get behind the layers of paint and destroy the concrete.
While homeowners can parge their homes, it's critical that it's done correctly. Water can penetrate between the parge coat and the concrete foundation when parging is applied incorrectly, creating the moisture damage you were wanting to avoid in the first place.
It can also cause "spalling," or the degradation and fragmentation of concrete. If your home need parging repairs or a whole new layer, contact a drainage and waterproofing professional in your area.
Take advantage of the warmer summer months to have us look at your basement and help you determine how best to address your basement leakage problems.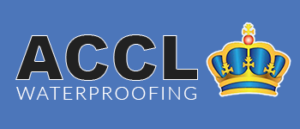 Get the job done RIGHT – Hire a professional Waterproofing company!
Want to know more about our waterproofing process? Give us a call at 416-759-2995
Rely On our ACCL Wet Basement Waterproofing Experts
Don't Drown in a wet basement!
Rely On Wet Basement Waterproofing Experts 
If you've noticed foundation cracks, spots, water, mold, and mildew, don't ignore the signs or it could lead to more damage and possible health effects.
The basement waterproofing specialists at ACCL Waterproofing know how to repair your basement and foundation walls and keep moisture out of your basement. We would be pleased to develop a guaranteed solution to keep your basement dry!
OUR SERVICE AREAS INCLUDE:
Ajax
Ashburn
Bethany
Blackstock
Bowmanville
Oakwood
Orono
Courtice
East York
Goodwood
Gormley
Greenbank
Greenwood
Hampton
Markham
Millbrook
Nestleton Station
Newcastle
Newtonville
North York
Pickering
Port Hope
Port Perry
Prince Albert
Richmond Hill
Sandford
Scarborough
Seagrave
Stouffville
Toronto
Sunderland
Udora
Unionville
Uxbridge
Whitby
Guelph
Georgina