Waterproofing Additions: ACCL Waterproofing
What Causes Structural Foundation Damage in Home Additions?
You and your family adored your home, enjoyed the neighbourhood and despised the prospect of relocating. However, as your family grew, the house began to seem claustrophobic, so you decided to stay put and added an extension to the house, which included a couple of extra bedrooms and a family room.
Years later, your family is still happy in their home, but you've started to notice some strange things: The drywall in those newer bedrooms upstairs is cracked, the door from the family room to the back yard is difficult to open and close, and the floors in the addition have a significant slant toward an outer corner.
If your home's original structure had been in place for several decades, any foundation sinking or movement would have occurred long before your addition was erected. Moreover, whether or not there was a basement or crawl space, the original foundation was most likely designed with spread footings and other construction techniques that helped maintain its stability.
New Addition: Pros more than Cons
The new addition expands the roof of the house, increasing the amount of water flowing from downspouts, which are normally located at the corners of the new addition. All of this water saturates the soil, which dries out and shrinks during droughts like the current one, forcing the addition's outside corners to sink.
Your addition is shifting while the rest of the house remains stationary due to these and other building considerations. This explains the tilted or uneven floors, broken walls, and jammed doors and windows. When you notice these things, you know your foundation has been damaged.
Also, if it was a do-it-yourself or handyman-built addition, the foundation walls may not have been dug deep enough to withstand frost heave in cold conditions. Whatever the source, you're dealing with a situation that need the assistance of a structural foundation repair contractor. Choose one that will use the most up-to-date techniques to raise and stabilise the foundation beneath your addition so that it is as functional as possible.
ACCL Waterproofing's structural foundation damage professionals have years of experience rebuilding all types of foundations and maintaining their stability. We're ready to return your home to its original level, swiftly and affordably, regardless of the sort of underpinning your foundation requires. Why not get a free quote?
Take advantage of the warmer summer months to have us look at your basement and help you determine how best to address your basement leakage problems.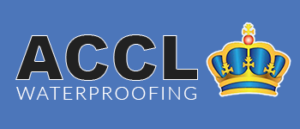 Get the job done RIGHT – Hire a professional Waterproofing company!
Want to know more about our waterproofing process? Give us a call at 416-759-2995
Rely On our ACCL Wet Basement Waterproofing Experts
Don't Drown in a wet basement!
Rely On Wet Basement Waterproofing Experts
If you've noticed foundation cracks, spots, water, mold, and mildew, don't ignore the signs or it could lead to more damage and possible health effects.
The basement waterproofing specialists at ACCL Waterproofing know how to repair your basement and foundation walls and keep moisture out of your basement. We would be pleased to develop a guaranteed solution to keep your basement dry!
OUR SERVICE AREAS INCLUDE:
Ajax
Ashburn
Bethany
Blackstock
Bowmanville
Oakwood
Orono
Courtice
East York
Goodwood
Gormley
Greenbank
Greenwood
Hampton
Markham
Millbrook
Nestleton Station
Newcastle
Newtonville
North York
Pickering
Port Hope
Port Perry
Prince Albert
Richmond Hill
Sandford
Scarborough
Seagrave
Stouffville
Toronto
Sunderland
Udora
Unionville
Uxbridge
Whitby
Guelph
Georgina