Snow Damage – ACCL Waterproofing
IS IT POSSIBLE FOR SNOW TO DAMAGE YOUR BASEMENT?

In the Toronto area, heavy snowstorms are typical. These storms can dump many feet of snow on the ground and stay there for days. When the temperatures rise and the snow melts, there will be nowhere for the excess water to go. You may wind up with a leaking basement if your basement is not prepped for the weather before winter. It's critical to get moisture out of your basement before it causes more foundation damage. Let's take a look at how snow might harm your basement.
Damage to the foundation
The most common cause of winter water damage is snowmelt. Winter's repeated freezing and thawing will erode the foundation over time. Moisture freezes and expands, causing breaches in your basement and allowing more water to enter. This cycle continues, producing cracks in the foundation and compromising its structural stability. A weaker foundation can also result in a cracked pipe, allowing air into your basement and putting your pipes at risk of freezing.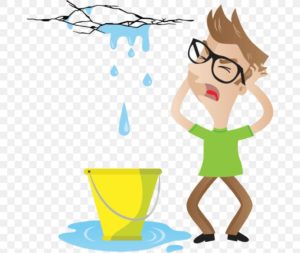 Ice can cause damage to your roof and gutters
An ice dam is a buildup of ice along the edges of your roof that can damage your gutters, get below your shingles, and leak into your home. Hanging icicles are a symptom of an ice dam. Uneven heat on your roof causes ice dams to grow. When the attic is warm, the snow in the middle of the roof melts. That snow falls to the ground and freezes at the rim. When water freezes, it expands, damaging your shingles, causing roof cracks, and breaking off your gutters.
Floors with Cracks
In unfinished basements, any moisture can wreak havoc on hardwood, laminate, carpeted, and even concrete floors. Hardwood and laminate flooring will flex and warp when the moisture is removed and the basement is dry. The glues that hold the floor tiles together will eventually wear out, causing the floor to bubble or the tiles to fall out.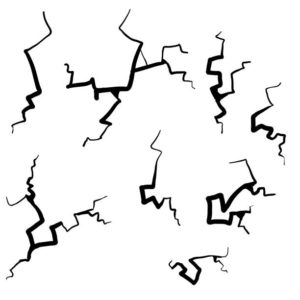 Damage to the Sump Pump
Double-check that your sump pump hose doesn't have any low locations where water can accumulate. Make sure the water is flowing freely away from your house. The sump will cease working if the water collects and freezes, and it may possibly cause irreparable damage to the system. Because sump pumps are located in the basement and are out of sight, many homeowners overlook them. The sump pump, on the other hand, is one of the most important elements in adequately protecting your pipes from freezing damage.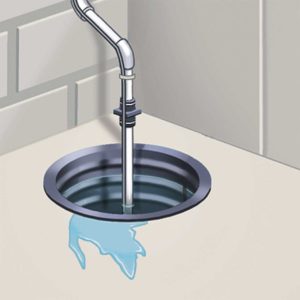 At ACCL Waterproofing, we have over 30 years of experience in delivering leak-free waterproofed basements for our customers. Contact us right away to schedule a complimentary estimation with one of our friendly and knowledgeable staff members.
Take advantage of the winter months to have us look at your basement and help you determine how best to address your basement leakage problems.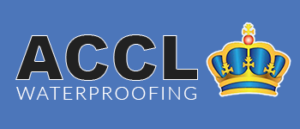 Get the job done RIGHT – Hire a professional Waterproofing company!
Want to know more about our waterproofing process? Give us a call at 416-759-2995
Rely On our ACCL Wet Basement Waterproofing Experts
Don't Drown in a wet basement!
Rely On Wet Basement Waterproofing Experts
If you've noticed foundation cracks, spots, water, mold, and mildew, don't ignore the signs or it could lead to more damage and possible health effects.
The basement waterproofing specialists at ACCL Waterproofing know how to repair your basement and foundation walls and keep moisture out of your basement. We would be pleased to develop a guaranteed solution to keep your basement dry!
OUR SERVICE AREAS INCLUDE:
Ajax
Ashburn
Bethany
Blackstock
Bowmanville
Oakwood
Orono
Courtice
East York
Goodwood
Gormley
Greenbank
Greenwood
Hampton
Markham
Millbrook
Nestleton Station
Newcastle
Newtonville
North York
Pickering
Port Hope
Port Perry
Prince Albert
Richmond Hill
Sandford
Scarborough
Seagrave
Stouffville
Toronto
Sunderland
Udora
Unionville
Uxbridge
Whitby
Guelph
Georgina