Pros of Waterproofing – ACCL Waterproofing
Waterproofing Options –
There are many different waterproofing options that provide advantages to your home compared to ignoring the issue or solving it yourself because it seems cheaper in the beginning. Waterproofing can be install interior or exterior which allows for a great range of availability and affordability for homeowners. There is still the option as stated above to do it yourself but if not properly done could cause further damage to the property and become even more expensive in the long run. Hiring a certified professional is the safest bet as most offer warranty's and continuous support.

Waterproofing Costs –
The biggest con to in-house waterproofing is the cost of labor, materials, and equipment that the hire company will quote on for installation. However, minor interior or exterior repairs do not cost as much as major damage and save the time and hassle for homeowners wanting to do it themselves. Even so promotions and discounts are always offered here at ACCL and we will do our best to accommodate your waterproofing needs with your financial state.

Waterproofing Upkeep –
With ACCL most exterior and interior jobs are offered with a 30-year warranty on all jobs. So, if a leak has reappeared or a new crack formed in the same area where it was waterproofed our professional contractors will do a free site visit to asses the damage and aid the returning customer. If the issue isn't part of the scope of work we initially completed we can still fix and quote the new job with a cheaper discount due to the warranty. What would be seen as a con before can easily be an advantage when hiring a company that offers warranty's and free site visits and check-ins.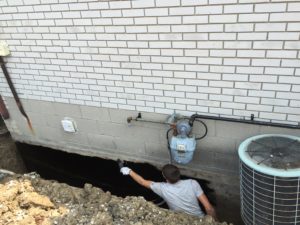 Property Value –
One of the biggest advantages of waterproofing is that it increases the property value of the homeowners residence especially if it has been done both interior and exterior. If a property were to have moisture that allows mold to grow and hasn't been waterproofed it not only can damage the foundation but also the price value. An unhealthy and poorly waterproofed home can damage the resale value and can even be hazardous to the current homeowners. When dealing with your home it is better to hire professional aid who are licensed and hold years of experience rather than trying to solve the issue internally.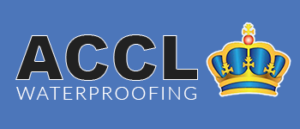 Get the job done RIGHT – Hire a professional Waterproofing company!
Want to know more about our crack injection process? Give us a call at 416-759-2995
Rely On our ACCL Wet Basement Waterproofing Experts
If you've noticed foundation cracks, spots, water, mold, and mildew, don't ignore the signs or it could lead to more damage and possible health effects.
The basement waterproofing specialists at ACCL Waterproofing know how to repair your basement and foundation walls and keep moisture out of your basement. We would be pleased to develop a guaranteed solution to keep your basement dry!
OUR SERVICE AREAS INCLUDE:
Ajax
Ashburn
Bethany
Blackstock
Bowmanville
Oakwood
Orono
Courtice
East York
Goodwood
Gormley
Greenbank
Greenwood
Hampton
Markham
Millbrook
Nestleton Station
Newcastle
Newtonville
North York
Pickering
Port Hope
Port Perry
Prince Albert
Richmond Hill
Sandford
Scarborough
Seagrave
Stouffville
Toronto
Sunderland
Udora
Unionville
Uxbridge
Whitby
Guelph
Georgina