How to Waterproof Concrete? – ACCL Waterproofing
HOW TO WATERPROOF CONCRETE?
A foundation issue is probably the worst thing that can happen to a residential building, apart from it burning down. The foundation is basically the foundation of the house; it is what holds the structure in place by moving dead and live loads into the earth.
The vast majority of foundation issues are caused by water. Wet soil beneath a foundation will expand and weaken.
That's not even the most important reason to keep your foundation dry. There's also the issue of cold, wet basements and crawl spaces, which can cultivate mold and make below-ground interior spaces uncomfortable in general. The issue is that ordinary concrete is not watertight.
Although uncracked concrete can usually keep liquid water out, water vapor will easily pass through. A good structure needs water to be drained away from concrete foundations and prevented from flowing through the concrete.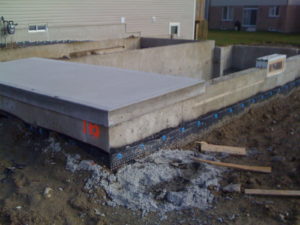 Depending on the geographic area, terrain, topography, soil/water table conditions, and foundation depth, achieving our task of draining some water and maintaining a dry interior space below grade can be relatively easy or reasonably involved. Any system built to keep water out has three components. From the bottom up, these are:
Drains that direct water away from the foundation's foundation.
Water is routed down to the drains through a wall treatment that prevents moisture from passing through the wall.
Treatment of the ground surface adjacent to the building to direct surface water away
Know that since this will be all underground when the construction is finished, doing it right the first time is important, as going back to repair it will be costly. A leaking foundation in a home can ruin the finishes and furnishings, as well as the structure itself. Water in a commercial building can destroy expensive machinery and cause major disruptions in operations. All of this adds up to money being lost, time is wasted, consumers are angry, and litigation is often necessary.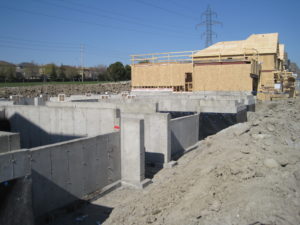 HOW TO MAKE A FOUNDATION WATERPROOF
Concrete Waterproofing Planning
Allow plenty of time to float for waterproofing. Recognize that good waterproofers will be in high demand during the busy season if you're using a waterproofing subcontractor. Waterproofing work can also be delayed by rain.
Waterproofing should be planned ahead of time. The finish grade line on the foundation walls would most likely be seen on the design elevations, but these lines should be checked with the architect if possible. Above grade, you don't want black, gooey waterproofing to show. Keep an eye out for changes in grade level. If the architect has chosen to tackle the transition with a retaining wall, a line of waterproofing descending at a diagonal from one level to another will not fit.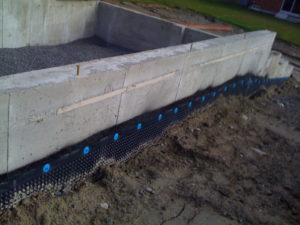 Take advantage of the warmer summer months to have us look at your basement and help you determine how best to address your basement leakage problems.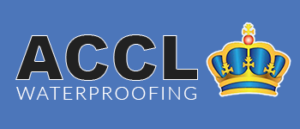 Get the job done RIGHT – Hire a professional Waterproofing company!
Want to know more about our waterproofing process? Give us a call at 416-759-2995
Rely On our ACCL Wet Basement Waterproofing Experts
Don't Drown in a wet basement!
Rely On Wet Basement Waterproofing Experts in Toronto
If you've noticed foundation cracks, spots, water, mold, and mildew, don't ignore the signs or it could lead to more damage and possible health effects.
The basement waterproofing specialists at ACCL Waterproofing know how to repair your basement and foundation walls and keep moisture out of your basement. We would be pleased to develop a guaranteed solution to keep your basement dry!
OUR SERVICE AREAS INCLUDE:
Ajax
Ashburn
Bethany
Blackstock
Bowmanville
Oakwood
Orono
Courtice
East York
Goodwood
Gormley
Greenbank
Greenwood
Hampton
Markham
Millbrook
Nestleton Station
Newcastle
Newtonville
North York
Pickering
Port Hope
Port Perry
Prince Albert
Richmond Hill
Sandford
Scarborough
Seagrave
Stouffville
Toronto
Sunderland
Udora
Unionville
Uxbridge
Whitby
Guelph
Georgina