How to Safely Remove Mold: ACCL Waterproofing
How to Safely Remove Mold: ACCL Waterproofing
Mold and mildew are quite widespread in both homes and businesses. Both of these annoyances thrive in damp, wet, and humid environments, such as the restroom. Mold and mould removal can be dangerous to your health, especially if you have a large infestation. Mold can aggravate allergies, trigger asthma attacks in asthmatics, and irritate nasal and respiratory passages, causing sneezing, coughing, and watery eyes.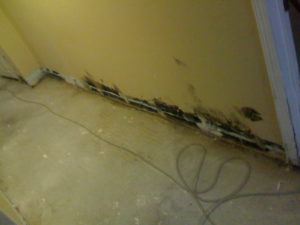 Mould Removal and Treatment
The majority of homeowners are capable of dealing with minor infestations in their homes. If you have asthma or allergies that are aggravated by mould, however, it is best to leave mould removal to a professional, regardless of the magnitude of the infestation. Small infestations can be treated using home cleansers that are designed to kill mould and mildew.
Mildew is a type of mould that, if left untreated, will continue to develop and expand. Use protective equipment such as rubber gloves, a face mask, and goggles while cleaning areas such as between the grout lines in bathroom wall tiles to prevent mould spores from getting on your body, into your nasal and respiratory passages, and into your eyes. To release the mould, start by spraying it with an appropriate cleanser and letting it sit for a few minutes.
Scrub with a sponge, toothbrush, or other soft bristles device to thoroughly get into the cracks and crevices. 
Work carefully and thoroughly, focusing on one area at a time. In a pail of lukewarm water, rinse your sponge or toothbrush.
Continue to clean the area until there are no more symptoms of mould or mildew.
Rinse showers, tubs, and sinks thoroughly with clean water.
Finally, re-spray the areas with cleanser and let it dry naturally. 
To prevent mould and mildew from returning in the bathroom, it's a good idea to treat the areas you just cleansed every time you shower or bathe.
You should also make it a habit to clean these places at least once a week. You can still use an appropriate household cleaner in other sections of the house with smaller infestations, such as where mould and mildew are growing on walls, ceilings, baseboards, or flooring.
Just remember to treat a small area first to check for discoloration, or be prepared to spend money on mould repairs after the mould has been eradicated, such as repainting the walls or replacing portions of drywall. After you've treated and removed the mould, place sponges and toothbrushes in a zip-lock plastic bag and throw them away. You should not preserve these goods since mould spores have already grown in them and can continue to proliferate.
Mold in Basements
Your basement is another part of your home that can get infested with mould. Basements are notorious for being damp. Using a dehumidifier to remove excess moisture from the air is one approach to prevent mould in damp basements. Basement waterproofing treatments to seal walls are the simplest approach to keep dampness out and prevent mould.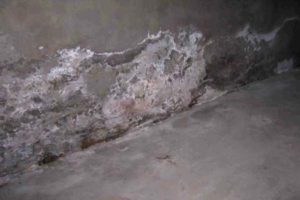 Changes in temperature and dampness concerns under the home's foundation or along the external support walls can cause concrete to let water seep through and seem moist. Basements and residences that have recently been flooded can also develop black mould as a result of water damage. Again, waterproofing your basement will aid in the resolution and prevention of these and other difficulties.
When Should You Hire a Professional Mold Removal Company?
For serious mould infestations in the house, expert mould repair and removal services are recommended. When compared to minor infestations, the health risks associated with severe infestations are significantly higher.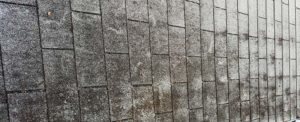 Even for mild infestations, you should utilize professional removal services if you are asthmatic or have serious allergies, as previously said. It's critical to get rid of the mould as early as possible while also identifying and resolving the source. Your mould remediation expert knows how mould grows and develops, as well as how to identify the source of dampness and moisture that feeds the infestation.
Take advantage of the warmer summer months to have us look at your basement and help you determine how best to address your basement leakage problems.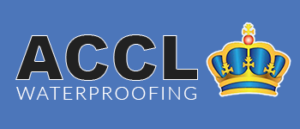 Get the job done RIGHT – Hire a professional Waterproofing company!
Want to know more about our waterproofing process? Give us a call at 416-759-2995
Rely On our ACCL Wet Basement Waterproofing Experts
Don't Drown in a wet basement!
Rely On Wet Basement Waterproofing Experts 
If you've noticed foundation cracks, spots, water, mold, and mildew, don't ignore the signs or it could lead to more damage and possible health effects.
The basement waterproofing specialists at ACCL Waterproofing know how to repair your basement and foundation walls and keep moisture out of your basement. We would be pleased to develop a guaranteed solution to keep your basement dry!
OUR SERVICE AREAS INCLUDE:
Ajax
Ashburn
Bethany
Blackstock
Bowmanville
Oakwood
Orono
Courtice
East York
Goodwood
Gormley
Greenbank
Greenwood
Hampton
Markham
Millbrook
Nestleton Station
Newcastle
Newtonville
North York
Pickering
Port Hope
Port Perry
Prince Albert
Richmond Hill
Sandford
Scarborough
Seagrave
Stouffville
Toronto
Sunderland
Udora
Unionville
Uxbridge
Whitby
Guelph
Georgina