Deck Waterproofing: ACCL Waterproofing
Deck Waterproofing: ACCL Waterproofing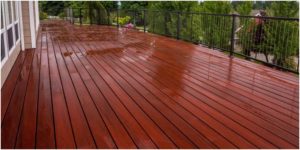 Being able to have an outdoor deck is one of the perks of being a homeowner. Decks are fantastic locations to connect with friends and family, or simply relax and enjoy some alone time. Regardless of how you intend to use your deck, it will need to be maintained on a regular basis. Washing the deck on a regular basis is part of regular maintenance, as is having your deck waterproofed. Even if your deck has been waterproofed previously, it is critical to have it waterproofed again for good upkeep.
You might be wondering how often you should waterproof your deck. To begin, think about the difference between having your deck sealed and having it waterproofed. While sealants do provide some waterproofing, they do not provide the same amount of protection as waterproofing. Finally, you're not just protecting your deck from water damage; you're also safeguarding your home. If a deck can't shed water, moisture and dampness will build up directly next to your house.
Mold and mildew will eventually build on your walls and possibly your home's foundation as a result of excessive moisture. It's a good idea to get your deck waterproofed once a year, especially if you live in an area with a lot of rain. Another factor to consider is whether you reside in a region that receives a lot of direct sunshine throughout the year. If this is the case, your deck will be exposed to harmful UV rays, which may fade the colour, necessitating more frequent waterproofing than once a year.
Pouring a few droplets of water onto the wood is a useful test to see if it's time to get your deck waterproofed again. Your deck is still waterproofed if the water droplets bead up. If the water soaks into the wood, though, your deck is no longer protected from the weather, and it's time to waterproof it.
As a new homeowner in Canada, you may be wondering how to keep your beautiful deck in good condition for future generations. Being mindful of the material and coating on your deck, as well as identifying when it is time to renovate, are some of the initial measures. Here are five signals to check for that indicate you should pay care to your deck before any additional issues arise.
Do you have any stains on the ceiling beneath your deck?
One of the most obvious symptoms that your deck needs to be waterproofed is this. Have you noticed any damp water spots on the ceiling of your living room below the deck since the last rain? The easiest way to identify stains is on hardwood surfaces, however stains can also appear on concrete decks.
Does the present deck material have any damaged, rusted, or loose areas?
Inspect your deck thoroughly for flaws in all areas. Weather, as well as water from a hose, a little spill, or a hot tub, can wreak havoc on your deck. Remember to inspect your deck's metal flashing for any flaws.
Is there any sagging on your deck's surface?
This is a crucial consideration, particularly for wooden decks. Dry-rotted plywood, frame, or termites are often indicated by a soft plywood substrate. If you see any of these indicators early on, you'll have a greater chance of keeping your deck in good shape for years to come.
Is the surface of the present deck materials peeling or flecking?
True, all deck stains need to be re-coated after a specific length of time, so keep track of when your deck has to be re-coated. If possible, learn about the compounds in your coating material so you can predict how your deck will react to environmental factors.
Do you notice any noticeable cracks?
As part of a tree, wood absorbs and stores moisture due to its inherent architecture. Saw cuts and exposed end grain will absorb moisture from dry wood. The wood will expand and shrink as a result of exposure, creating cracking and splitting in your deck.
Take advantage of the winter months to have us look at your basement and help you determine how best to address your basement leakage problems.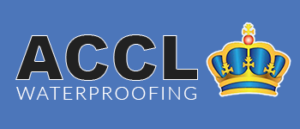 Get the job done RIGHT – Hire a professional Waterproofing company!
Want to know more about our waterproofing process? Give us a call at 416-759-2995
Rely On our ACCL Wet Basement Waterproofing Experts
Don't Drown in a wet basement!
Rely On Wet Basement Waterproofing Experts 
If you've noticed foundation cracks, spots, water, mold, and mildew, don't ignore the signs or it could lead to more damage and possible health effects.
The basement waterproofing specialists at ACCL Waterproofing know how to repair your basement and foundation walls and keep moisture out of your basement. We would be pleased to develop a guaranteed solution to keep your basement dry!
OUR SERVICE AREAS INCLUDE:
Ajax
Ashburn
Bethany
Blackstock
Bowmanville
Oakwood
Orono
Courtice
East York
Goodwood
Gormley
Greenbank
Greenwood
Hampton
Markham
Millbrook
Nestleton Station
Newcastle
Newtonville
North York
Pickering
Port Hope
Port Perry
Prince Albert
Richmond Hill
Sandford
Scarborough
Seagrave
Stouffville
Toronto
Sunderland
Udora
Unionville
Uxbridge
Whitby
Guelph
Georgina