Controlling Dust and Debris: ACCL Waterproofing
Controlling Dust and Debris: ACCL Waterproofing
Is it required to use Dust Suppression?
Absolutely, and for a variety of reasons. Dust suppression becomes a major concern while removing concrete with a jackhammer. the jackhammer's repeated motion tears down concrete and creates a fine dust particle. This dust is easily airborne and can go a long distance, causing a huge mess. It's nearly hard to clean everything up completely.
How can we keep the dust at bay?
The EnviroBoot contact person. This boot is attached to a heavy duty HEPA level filtration vacuum cleaner and fits over the jackhammer's housing. The dust is quickly suctioned up at the point of contact and into the HEPA vacuum as the jackhammer creates it.
Lime Dust –
This airborne particulate is hazardous to one's health. Sand, stone, and lime are the main components of concrete. Concrete is mostly made up of lime (and there is a lot of lime in concrete). It's the glue that holds sand and stone together, yet it's also highly poisonous to human tissue. The small particulate's airborne nature makes it simple to inhale lime dust, posing a health risk to everyone living in the residence. It irritates the eyes and inflames the sinuses, therefore contact should be kept to a minimum. ACCL Waterproofing goes to great lengths to avoid this issue.
Containment of Dust in the entire room –
In the center of the basement, a negative air machine is put up. Through a huge HEPA filter, it pulls a significant amount of air from all directions. Even though the air that passes through the filter is perfectly clean, we nevertheless vent it outside. We vent outside to keep any air movement in the basement to a minimum. This method is exceptionally effective and results in a completely dust-free installation.
In the end, it's all about safeguarding one of your most valuable assets: your home. We understand how critical it is to hire the appropriate personnel who will deliver the results you need at the right price. We have a long list of satisfied customers who can speak to our honesty and trustworthiness. Invite us to provide you with a free examination and quotation right now.
Take advantage of the warmer summer months to have us look at your basement and help you determine how best to address your basement leakage problems.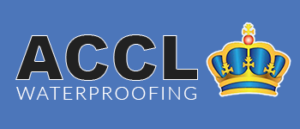 Get the job done RIGHT – Hire a professional Waterproofing company!
Want to know more about our waterproofing process? Give us a call at 416-759-2995
Rely On our ACCL Wet Basement Waterproofing Experts
Don't Drown in a wet basement!
Rely On Wet Basement Waterproofing Experts 
If you've noticed foundation cracks, spots, water, mold, and mildew, don't ignore the signs or it could lead to more damage and possible health effects.
The basement waterproofing specialists at ACCL Waterproofing know how to repair your basement and foundation walls and keep moisture out of your basement. We would be pleased to develop a guaranteed solution to keep your basement dry!
OUR SERVICE AREAS INCLUDE:
Ajax
Ashburn
Bethany
Blackstock
Bowmanville
Oakwood
Orono
Courtice
East York
Goodwood
Gormley
Greenbank
Greenwood
Hampton
Markham
Millbrook
Nestleton Station
Newcastle
Newtonville
North York
Pickering
Port Hope
Port Perry
Prince Albert
Richmond Hill
Sandford
Scarborough
Seagrave
Stouffville
Toronto
Sunderland
Udora
Unionville
Uxbridge
Whitby
Guelph
Georgina