Basement ready for winter – ACCL Waterproofing
Basement ready for winter? – ACCL Waterproofing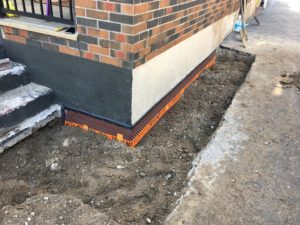 Many people believe that the rainy season is the worst time of year for a basement. Continuous rain and floods will put your basement's ability to keep water out of your home to the test. Water leaks and flooding are terrible enough, but the mold growth that will inevitably result is considerably worse.
Unfortunately, if your basement has not been professionally waterproofed, the winter months can flood just as terrible as the rainiest months. When the ground temperature rises above freezing, the snow melts almost rapidly, turning into water and having the same impact as rain. The sticky snow gathers when the ground temperature is below freezing, waiting for the temperature to rise so it may change into a torrent of water.
Water seeps in through the porous surface of cinder and brick as it gathers near your home. A rapid change in temperature can cause the water to freeze, compromising the integrity of your foundation. When the temperature rises, the ice-caused microcracks expand slightly, allowing the confined water to flow more freely into your basement than ever before.
Waterproofing during the winter months is obtainable but can prove to be difficult when snow becomes ice and completely covers the areas of the foundation once that is done a jackhammer will be needed in order to completely remove the suspected area and can be completed in a timely manner before the situation would get any worse
Winter Tips –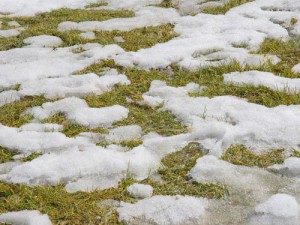 Don't Wait Until Winter to Waterproof Your Basement – If you're going to hire a professional waterproofing company to waterproof your basement, do it now! Contractors are unable to work outside due to the cold, and digging into the earth is nearly impossible due to the low conditions.
Don't Pile Snow Against Your House – When it's time to clear the driveway after a snowfall, don't pile snow against your house. Snowdrifts are a torrent of water just ready to burst into your home. Ice dams can occur as a result of temperature changes, weakening the walls of your basement.
To Drain Away, Keep Your Gutters Clean. Snow Melting on the Roof – Make sure your gutters are properly directing water away from your home. If water pools near your home's foundation, it will eventually make its way into your basement. Melting snow water should drain at least 5 feet away from your home or be allowed to run freely away from it.
It's a good idea to inspect your gutters before winter arrives to make sure they're clean of leaves and debris from the previous season. This will not only protect your roof and gutters from snow damage, but it will also allow melting snow to run away from your home's foundation.
Check that your sump pump hose does not have any low locations where water can gather throughout the winter. The discharge should be able to easily flow away from your residence. If the water freezes and gathers, the sump will most likely stop working or potentially cause irreversible damage to the device.
Take advantage of the warmer summer months to have us look at your basement and help you determine how best to address your basement leakage problems.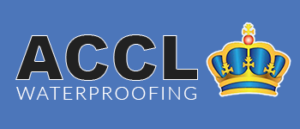 Get the job done RIGHT – Hire a professional Waterproofing company!
Want to know more about our waterproofing process? Give us a call at 416-759-2995
Rely On our ACCL Wet Basement Waterproofing Experts
Don't Drown in a wet basement!
Rely On Wet Basement Waterproofing Experts 
If you've noticed foundation cracks, spots, water, mold, and mildew, don't ignore the signs or it could lead to more damage and possible health effects.
The basement waterproofing specialists at ACCL Waterproofing know how to repair your basement and foundation walls and keep moisture out of your basement. We would be pleased to develop a guaranteed solution to keep your basement dry!
OUR SERVICE AREAS INCLUDE:
Ajax
Ashburn
Bethany
Blackstock
Bowmanville
Oakwood
Orono
Courtice
East York
Goodwood
Gormley
Greenbank
Greenwood
Hampton
Markham
Millbrook
Nestleton Station
Newcastle
Newtonville
North York
Pickering
Port Hope
Port Perry
Prince Albert
Richmond Hill
Sandford
Scarborough
Seagrave
Stouffville
Toronto
Sunderland
Udora
Unionville
Uxbridge
Whitby
Guelph
Georgina